Potsdam College Foundation Appoints Two New Trustees | County of Saint-Laurent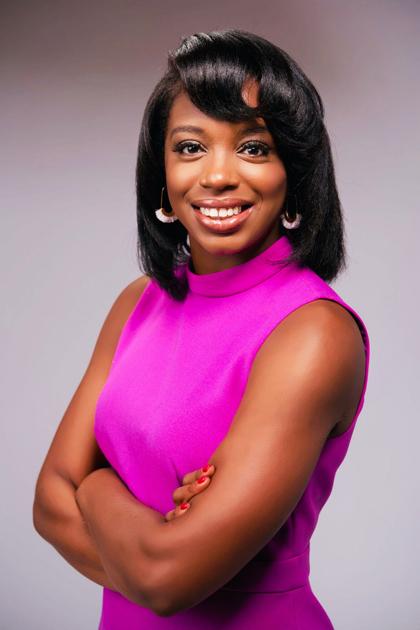 POTSDAM – The Potsdam College Foundation board has appointed two new members and honored another with emeritus status at the spring board meeting. SUNY Potsdam alumni Adebisi Oje '12 and Justin Sipher '92 were both elected to serve on the Foundation Board, helping to encourage donations to their alma mater.
Adebisi Oje of San Antonio, Texas, is Director of Sales at WANdisco. After earning her BA in Computer Science and Mathematics from SUNY Potsdam, she pursued her MBA at Cornell University. In her role at WANdisco, she is responsible for leading a high performing global team of senior sales managers. She recently left Microsoft, where she was head of sales responsible for revolutionizing the banking industry, driving major banking customers to drive more value by leveraging Microsoft's capabilities in data and AI.
Oje also has experience leading Microsoft's partnerships with strategic software companies and has won numerous awards for leading digital transformation with its partners. Before joining Microsoft, she worked for financial firms such as Goldman Sachs and Barclays, developing technology that has helped businesses become more efficient. Oje is the Founder and CEO of Africode, a nonprofit organization that provides mentorship to emerging Africans in the tech arena.
Justin Sipher from Canton also obtained his bachelor's degree in computer science and mathematics at SUNY Potsdam, and also completed his master's degree in teaching technology at his alma mater. He spent 24 years working in higher education IT, including 18 years as a senior IT manager at three institutions including SUNY Potsdam (2000-2005), Skidmore College (2005-2012) and more recently at St. Lawrence University. (from 2012 to 2018), where he was vice-president.
In 2018, he founded Justin Sipher Consulting LLC to help the educational community advance the strategic use of technology to support teaching, learning, research, student success, and business operations. Beyond organizational and technical assistance, Sipher is passionate about leadership development within the profession, acting as a consultant for Internet2 and spending most of his professional time as a leadership coach with MOR Associates, the first comprehensive leadership development program serving the higher education IT community.
Gary Hind, a long-time Niskayuna member, was also named a director emeritus, in recognition of his years of service on the board and his alma mater. Hind served on the board of trustees for a total of 23 years, including six years as chairman of the board (2001-2007) and as a member or chairman of virtually every board committee at one time.
Together with his wife, Deborah Diefendorfer Hind '75, he previously served as National Campaign Co-Chair for the College's Second Global Campaign and a member of the Take the Lead Campaign Steering Committee.
The Hinds are generous leadership donors to the college, having established five endowment funds, including the Politics Department Endowment, the Gary and Deborah Hind Education Fellowship, the Galen Pletcher Fellowship, the William Amoriell Fellowship, and the Hind School of Education Endowment. They were also the original donors to the Student Care Fund and generously supported many other funds and scholarships, such as the Class of 1977 scholarship, the Richard Del Guidice Scholarship Fund, Funds for Science Equipment, Pay It Forward Scholarship and many more. other.
They defended Potsdam, organizing dinners and events with other alumni and donors, and providing care packages for their fellows. The Hinds were inducted into Chancellor's Circle SUNY in recognition of their generosity in 2013. Gary has previously received the Distinguished Service Award from the Alumni Association (2000), the Roger B. Linden Distinguished Service Award (2007) and the Minerva Prize (2011).
Established in 1968, the Potsdam College Foundation is a non-profit corporation dedicated to managing the continued growth of private giving in support of SUNY Potsdam. Its mission is to secure and manage private financial support and other donations that build a sustainable future for SUNY Potsdam. To learn more, visit www.potsdam.edu/giving/pcf.