Limited supply, high construction costs Ratchet demand for inter-cold storage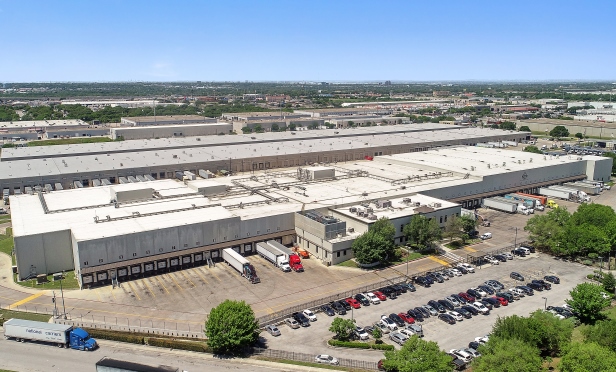 SAN ANTONIO — Industry professionals say refill cold storage assets will become more valuable given the limited supply and high construction costs. Matching that description, two facilities totaling over 500,000 square feet that Provender Partners recently sold in San Antonio and St. Louis for nearly $ 64 million.
Last year, Provender Partners invested more than $ 6 million in major distribution center upgrades and renovations before securing 10-year leases from Dollar General in both locations. With a freezer, cooler and dry storage, the properties are part of Dollar General's new DG Fresh initiative to bring in-house logistics capabilities, seeking to better control its operations as it expands across categories. fresh and frozen foods.
Guy Ponticello and Robert Gibson of CBRE as well as Scott Delphey of Food Properties Group represented Provender Partners.
"Both properties have strong surrounding demographics and, together with leasing from a listed investment company, they offer a unique and compelling investment," said Neil A. Johnson, Founder and CEO of Provender Partners.
The center of San Antonio is 267,702 square feet from its location at 5505 Kaepa Ct. The property features clear heights of 29 to 37 feet and immediate rail access. The property is located in the largest industrial submarket of the combined Austin and San Antonio metropolitan areas, and enjoys immediate access to the San Antonio Airport in addition to Interstates 410 (encircling San Antonio), 10 (to Houston) and 35 which goes from Texas to Minnesota.
The St. Louis distribution center is 232,556 square feet, located at 7101 Hazelwood Ave. in Berkeley, MO. It was recently renovated in 2020 and has cross-dock loading capabilities and a headroom of 35 feet. The facility has immediate access to St. Louis Lambert International Airport and the Interstate 70 east-west national thoroughfare that runs from North Carolina to Arizona, in addition to Interstates 55 (Chicago-St. Louis-Memphis-New Orleans), 64 (in Louisville) and 44 (in Oklahoma City).
These sales are the latest in a series of recent Provender Partner transactions. Earlier this year, the company sold $ 90 million in assets in Fort Worth, leased a 267,000 square foot building to Dollar General and added two processing facilities, 220,000 square feet in Illinois and 161,000 square feet. square in Oakland, Calif., to his wallet.
"As the demand for infill cold storage facilities increases, assets such as Dollar General's facilities will become more valuable given the limited supply and high construction costs," Johnson told GlobeSt.com . "Provender recently started raising funds for a new investment vehicle as demand for its expertise in refrigerated real estate increases. "