Election Commission will meet in extraordinary session, appoints election administrator | New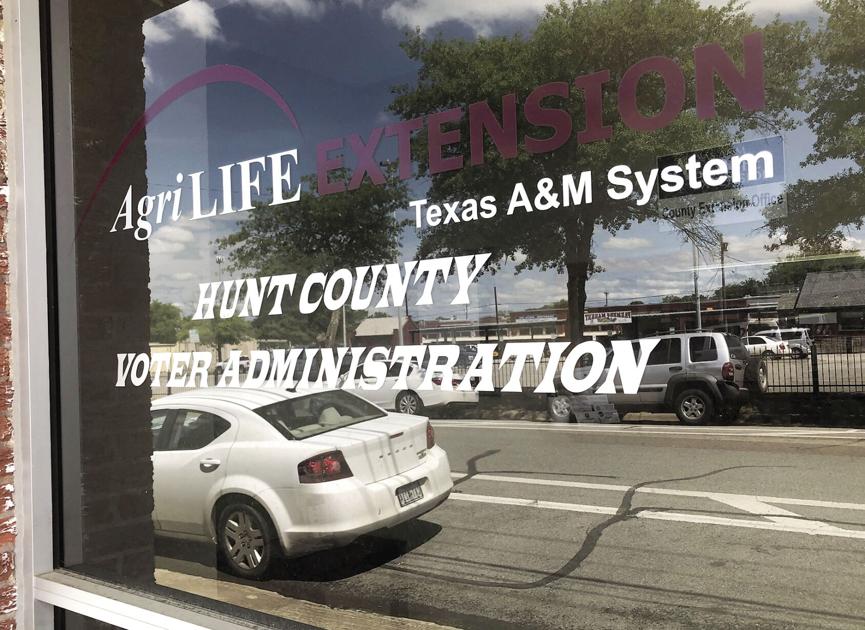 The Hunt County Election Commission is expected to hold a special session this week to possibly choose the next county election administrator.
Nominations for the post were due to be filed by June 4 and the commission was initially scheduled to meet on June 18 to interview the candidates and then meet again on June 25 with the aim of appointing a permanent election officer.
The commission is now scheduled to meet Wednesday starting at 9 a.m. in the Auxiliary Courtroom, 2700 Johnson Street in Greenville, to discuss and consider the requests and then possibly take action regarding the appointment of a County Election Officer. Hunt.
Hunt County Commissioners' Court voted on March 9 to hire Jeannie Ash as interim election coordinator, while the county election commission agreed on April 9 that the permanent position should not be filled until it opens. to all candidates looking for a job.
The Election Administrator would be responsible for voter registration and the conduct of elections in Hunt County, including contract elections with political parties and political subdivisions. The winning candidate should have extensive knowledge of state and federal election laws, ballot processing technology and related matters, as well as experience in establishing counting office procedures.
The administrator should be responsible for early voting, in person and by mail, for local, primary, special and general elections.
The re-established Election Commission, which consists of the Presidents of the Democratic and Republican parties, County Judge Bobby Stovall, County Clerk Jennifer Lindenzweig and County Tax Collector Randy Wineinger, replaces the 20-member Joint Election Commission appointed in October 2019, as there will no longer be a joint election administrator.
The office of the registrar of electors returned to the Hunt County tax office, with the remaining duties transferred to the county clerk's office.