Co-op voters fired directors Joe Sharpe, Johnny Roberts and elected Mike Good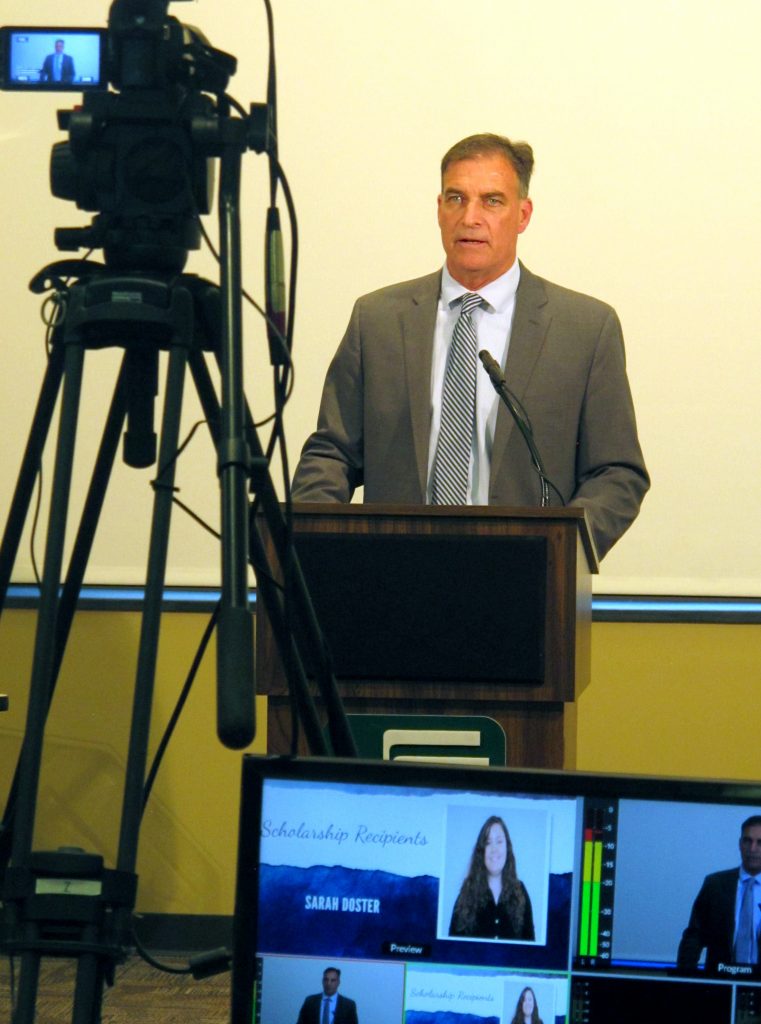 BLYTHEWOOD – A record number of voters – nearly 4,000 – has fired two longtime directors to their seats on the board of directors of Fairfield Electric Co-op. Mike Good of Great Falls was elected to the seat his father John Good held for over 60 years.
Voting lasted for five days in four locations – Chester, Lugoff, Blythewood and Winnsboro. When voting behind the wheel, members were also given folding chairs.
Door prizes ranging from $ 50 gift cards to a 2013 Chevrolet Impala were awarded by random draw prior to the annual post-election board meeting.
---
Cooperative prices:
2013 Chevrolet Impala Grand Prix; Nathaniel Owens; Winnsboro
Husqvarna 42 inch riding mower; Vivian H. Jacobs; Great Falls
Credit of $ 500 on the electricity bill; Booker T. Rice; Blackstock
$ 100 Visa Gift Card; Delores Rose Nelson; Elgin
$ 200 credit on the electricity bill; Edward H. Mills; Blackstock
$ 100 credit on the electricity bill; Al Crocker; Elgin
$ 100 Visa Gift Card; Kay K. Jackson; Blythewood
$ 50 Visa gift card; Bruce Neal; Blythewood
$ 200 credit on the electricity bill; H. Harvey; Lugoff
$ 50 credit on the electricity bill; John Brown, Illinois; Elgin
$ 100 Visa Gift Card; Keenan Prize; Lugoff
$ 50 Visa gift card; Raymond Coad; Blair
$ 200 credit on the electricity bill; Jerome McFadden; Blythewood
$ 50 credit on the electricity bill; Edith Evans; Blythewood
$ 100 Visa Gift Card; Kurt and Nancy Bischofberger; Elgin
$ 100 Visa Gift Card; William L. Hart; Blythewood
$ 100 credit on the electricity bill; David Nesbitt, Blythewood
$ 50 credit on the electricity bill; Alvetta Brice; Winnsboro
$ 100 Visa Gift Card; Daniel Timms; Winnsboro
$ 50 Visa gift card; Addie W. Suber; Blair
$ 200 credit on the electricity bill; Joseph Bukowski; Lugoff
$ 50 credit on the electricity bill; Gary Cook; Elgin
$ 100 Visa Gift Card; Crystal Jefferson; Chester
$ 50 Visa gift card; Darryl Leon Twiggs; Elgin
$ 200 credit on the electricity bill; Thomas A. Haff; Lugoff
$ 50 credit on the electricity bill; Anthony Jackson; Winnsboro
$ 100 credit on the electricity bill; James C. Gaston; Blackstock
$ 50 credit on the electricity bill; Georgeann Doucette; Blythewood
$ 100 Visa Gift Card; Mike Roberts; Lugoff
$ 50 Visa gift card; Brook Grant; Lugoff
Yeti Cooler; Larry E. Hyatt; Blackstock
Yeti Cooler; Don Silvia; Winnsboro
$ 50 Lowes Gift Card; Samuel A. Clowney; Rock hill
$ 50 Lowes Gift Card; Tenika Montau Watkins; Winnsboro
$ 50 Lowes Gift Card; Reginald Poag; Blackstock
$ 50 Lowes Gift Card; Jennifer B. Richardson; Lugoff