As COVID cases rise in 6 states, Department of Health rushes to teams to monitor situation; Know everything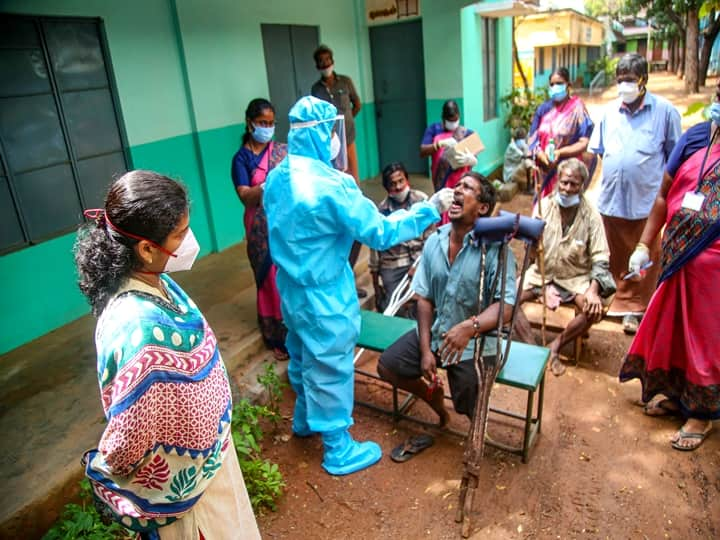 New Delhi: The Union government on Friday delegated multidisciplinary teams in 6 states reporting the high number of COVID-19 cases to lead a targeted response and management, and effectively fight the pandemic, a statement from the Ministry of Health said. Union health.
The teams will monitor the COVID situation and also propose corrective measures.
Kerala, Arunachal Pradesh, Tripura, Odisha, Chhattisgarh and Manipur are the 6 states where the Union Ministry of Health will send its high-level teams consisting of two members, including a clinician and a public health expert.
The statement said the teams will immediately travel to states and monitor the overall implementation of COVID-19 management, particularly in testing, including surveillance and containment operations; Appropriate COVID behavior and its application; availability of hospital beds, sufficient logistics including ambulances, ventilators, medical oxygen, etc., and progress in COVID-19 vaccination.
The central teams will assess the situation and recommend corrective actions on public health activities to the respective state governments.
According to the statement, the team in Manipur will be led by "Dr. L Swasticharan, Additional DDG and EMR Director; the team in Arunachal Pradesh will be led by Dr. Sanjay Sadhukhan, Professor AIIH & PH; for Tripura Dr. RN Sinha; for Kerala Dr Ruchi Jain, Public Health Specialist Gr. II, RoHFW; for Odisha Dr A Dan, Public Health Specialist AIIH & PH and for Chhattisgarh Dr Dibakar Sahu, Assistant Professor, AIIMS Raipur ".
The Union government has from time to time formed core teams to visit various states and UTs to tackle outbreaks of coronavirus cases.
These teams interact with state and UT authorities and gain a first-hand understanding of the challenges and issues they face in order to strengthen their ongoing activities and remove possible bottlenecks, the statement said.
COVID situation in Kerala
Speaking of the coronavirus cases in the state, the Minister of Health of Kerala said: "We are carrying out targeted testing in the state, and this is the reason for the high number of new cases. We are trying to vaccinate more than people. At least 85 percent of the total population must be vaccinated to manage the possible third wave of COVID-19. "
"We made sure that deaths in hospitals were reported within 24 hours, these numbers are compiled to give the total number of deaths in a district. We ensure maximum transparency. Our death rate is 0.4% ", she added.
Speaking to ANI news agency, Veena George also reported on a vaccine shortage in the state, saying, "We have a vaccine shortage. Today the total number of vaccines present is around 7 lakh. We have the infrastructure to vaccinate 2.5 lakh people every day. We ask the Center to provide us with more vaccines. Vaccine wastage in Kerala is negative. "
Meanwhile, India's cumulative COVID vaccine coverage crossed the 34 crore mark on Friday. 34.00.76.232 doses of vaccine were administered, according to the provisional report until 7 a.m. 42 Lakh (42,64,123) doses of vaccine were administered in the past 24 hours.
On July 1, out of a total of 42,64,123 vaccine doses administered, 32,80,998 beneficiaries were vaccinated for the first dose and 9,83,125 beneficiaries received their second dose of COVID vaccine.
Discover the health tools below-
Calculate your body mass index (BMI)
Calculate the age at age calculator