Architect and chartered surveyor appointed as trustees at the national supplier of artist studios
Architect and chartered surveyor appointed as trustees at the national supplier of artist studios
---
---
The national provider of artist studios in Scotland wasps appointed two new trustees to its board of directors.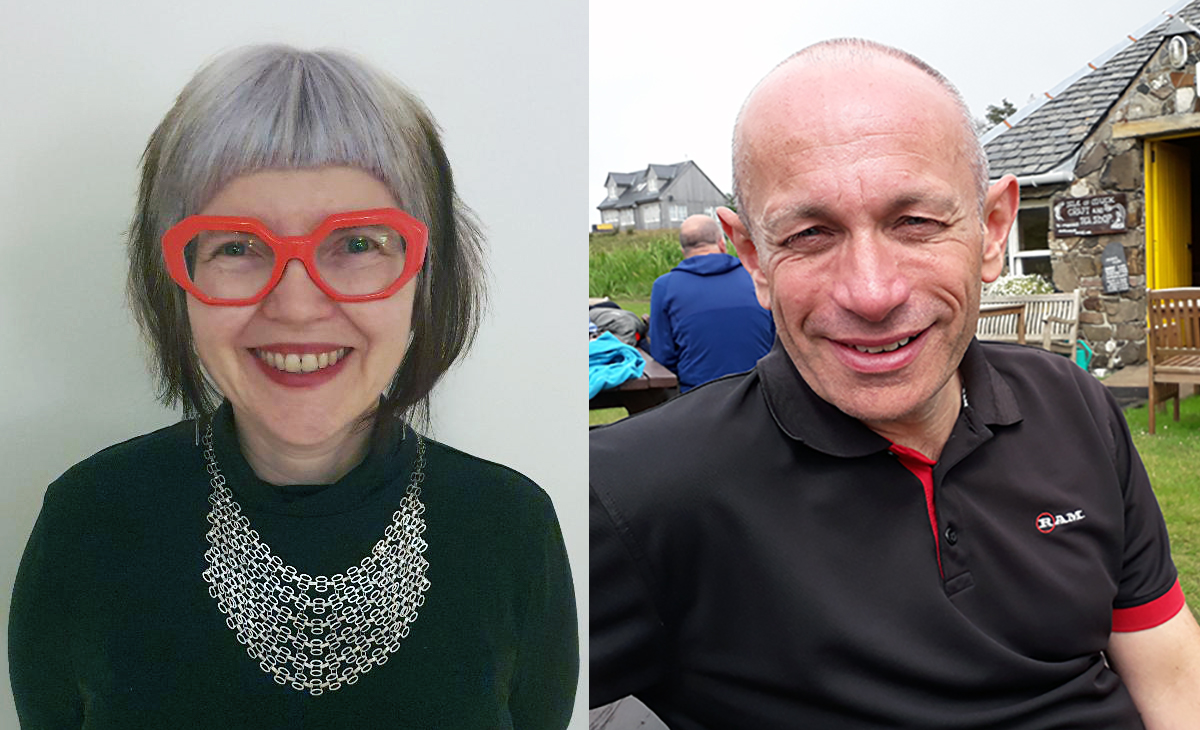 Architect Nicolas Murs and land surveyor Alasdair Tweedie were appointed to the charity's board of directors at its last meeting of trustees.
Wasps President Andrew Burrell said both appointments provide the board with the desired experience in property and facility management and are skilled in carbon reduction approaches, a key program for the organization on its zero carbon journey .
Nicola Walls is an architect with Page Park architects in Glasgow where she heads the arts and culture team. She continues to be involved in producing spaces for people to engage in creative and cultural pursuits, having been instrumental in the delivery of award-winning cultural buildings of national significance in Scotland. Nicola will bring to the board significant experience in architectural development, in particular with regard to the historic Wasps estate.
Alasdair Tweedie is Director of Property Management at Stirling University and is a Chartered Surveyor with 25 years of experience delivering and managing complex real estate developments and portfolios in the higher education, residential, commercial and urban regeneration sectors.
Welcoming the nominations, Mr Burrell said: "Wasps is at a critical stage in its strategic development, providing affordable and high quality studios and offices for the Scottish creative sector. The addition of Nicola and Alasdair to the Board of Directors further strengthens a powerful management team. Their knowledge and experience will be of huge benefit to the Wasps and to the country's cultural scene.
Wasps Administrator Nicola Walls said: "Wasps' mission – to support and provide a space for our creatives to thrive through adapting existing buildings – resonates very strongly with my architectural practice and my passion for them. arts.
"The way the cultural sector can help our communities emerge even stronger from these difficult times makes it a truly exciting time to join the board of directors of this important national organization.
"I look forward to helping support the Wasps and their portfolio of fascinating buildings across Scotland. "
Wasps Director Alasdair Tweedie added: "I look forward to the opportunity to support Wasps and its tenants as a Director of the Board of Directors, contributing to continuous development, operational efficiency and to the overall improvement of the domain.
Wasps bid farewell to longtime administrators Calum Macaulay and David Bankier, who have played a key role in the safe management and development of the registered charity over the past seven years.
Home to around 1,000 artists and creators across Scotland, Wasps opened its 20th property in 2019, Perth Creative Exchange, and manages the last part of Phase 2 of its latest development, Inverness Creative Academy, which is expected to be completed more late this year.