Administrators of the village of Massena updated on local waterfront revitalization plan | St. Lawrence County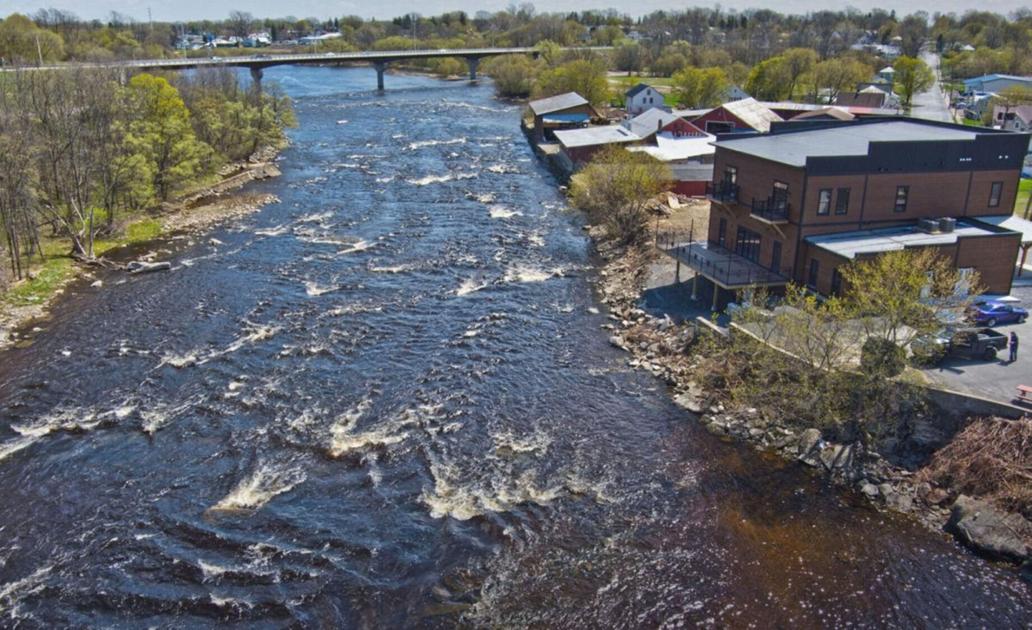 MASSENA – With more development underway along the Grasse River in the village, some projects planned as part of the local waterfront revitalization plan could help stimulate more economic activity.
Village administrator Monique Chatland, who sits on the Massena waterfront revitalization committee, discussed some projects with village administrators.
"There's a lot of good talk, I thought," she said.
Among those ideas was a walk along the river to connect businesses. The boundary centers on the Grasse River, from the Veterans Memorial Park on Andrews Street to the Parker Avenue Bridge.
"As you know, there has been development on Water Street," said Chatland.
She said they also hoped to develop Wavy Waters Park, a vacant lot owned by the village lower on Water Street. Nightengale Elementary School student Laelah Derushia won top honors in a competition to name the proposed Water Street park.
The village contracted with Barton & Loguidice to help the Massena Waterfront Revitalization Committee develop the plan. The committee includes Ms. Chatland, James Murphy, Michael McCabe, William Fiacco, Jason Hendricks, Steve Nadeau, Marina LaBaff, Nathan LaShomb and Peter Skomsky.
"We meet regularly to try to determine exactly how and the best way to proceed for the village and hopefully develop a plan and move it forward. We go with the plan, and we'll go from there, "said Chatland.
She said the village had received a state grant to fund the process. The total grant is $ 585,755 and Ms Chatland said the village will be responsible for half of it. However, she said, in-kind services, attending meetings and other activities contribute to the local share.
"This is a grant from the State Department. There are two elements. One is the actual creation of the plan and then the second element is the construction aspect of it, "said Chatland. "We have had many meetings and just had our first public information meeting. Previously, we had established a waterfront advisory committee. Then, we sensitized the stakeholders. "
The group identified a number of stakeholders, including local landowners, developers, people interested in recreation, the Masséna city council, representatives of education, financial institutions and youth groups.
The goal, she said, was to "get feedback on what they would like to see with the assets."
"We'll be looking to come up with a draft plan, which we're sort of like, but we just don't have it in the actual format," Chatland said.
More than 20 participants took part in the first public information meeting held in April. The group expects a preliminary plan to be completed and a community open house at the end of the summer. The state's environmental quality review and discharge from the New York State Department of State are scheduled for late fall, along with a village council public hearing and the final plan.